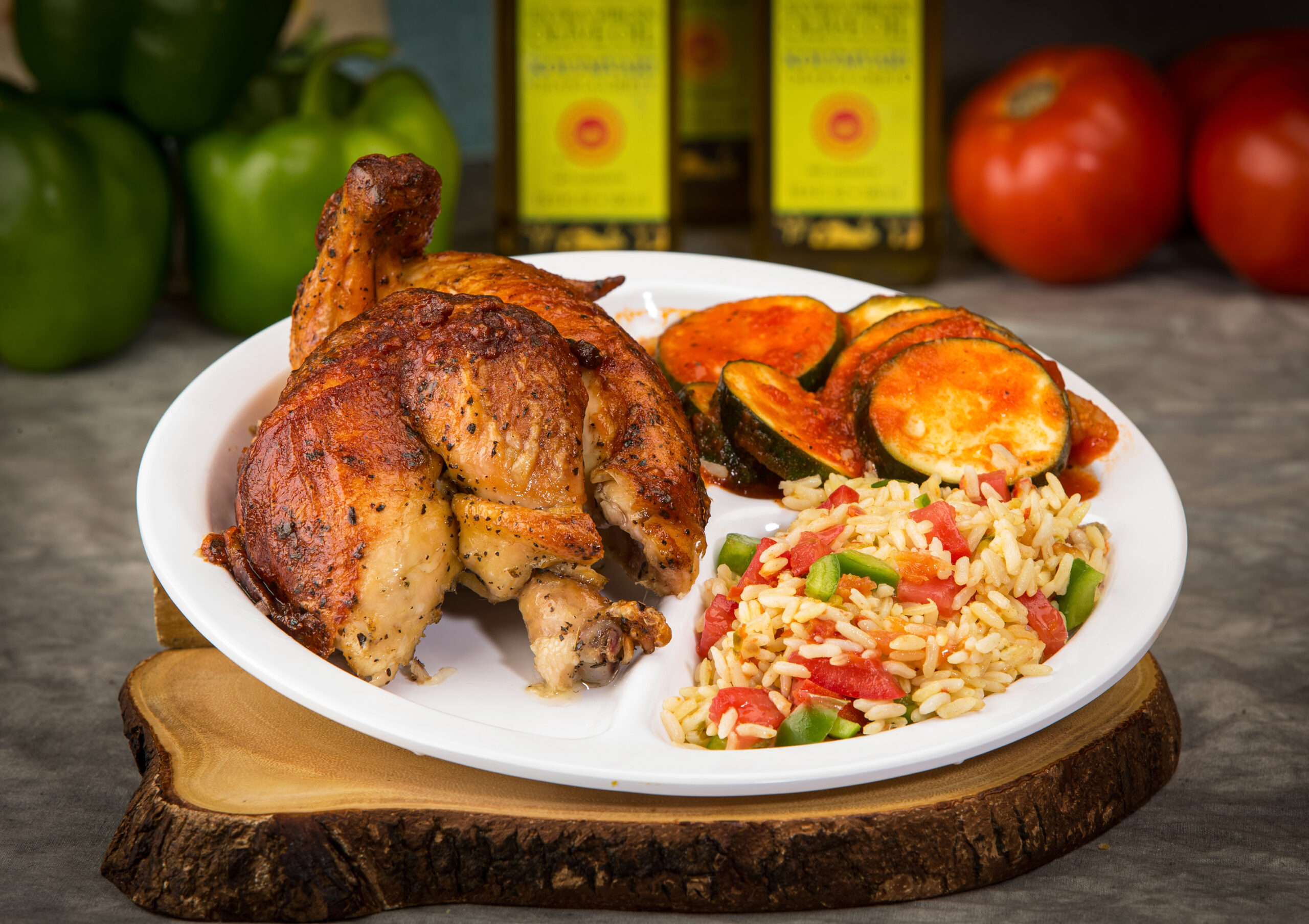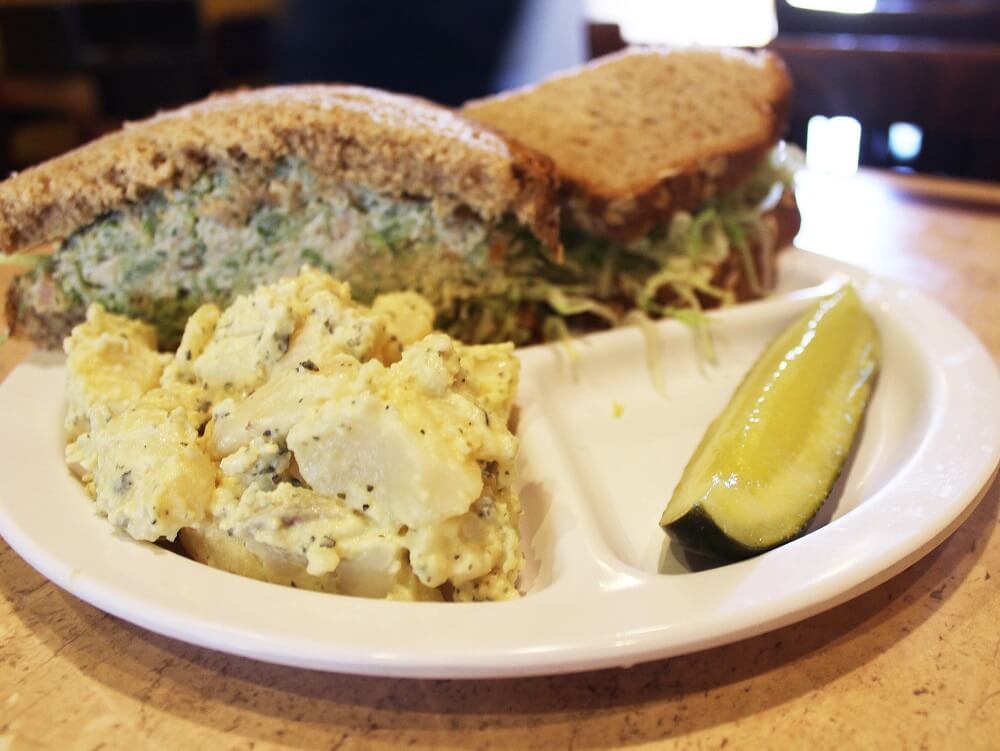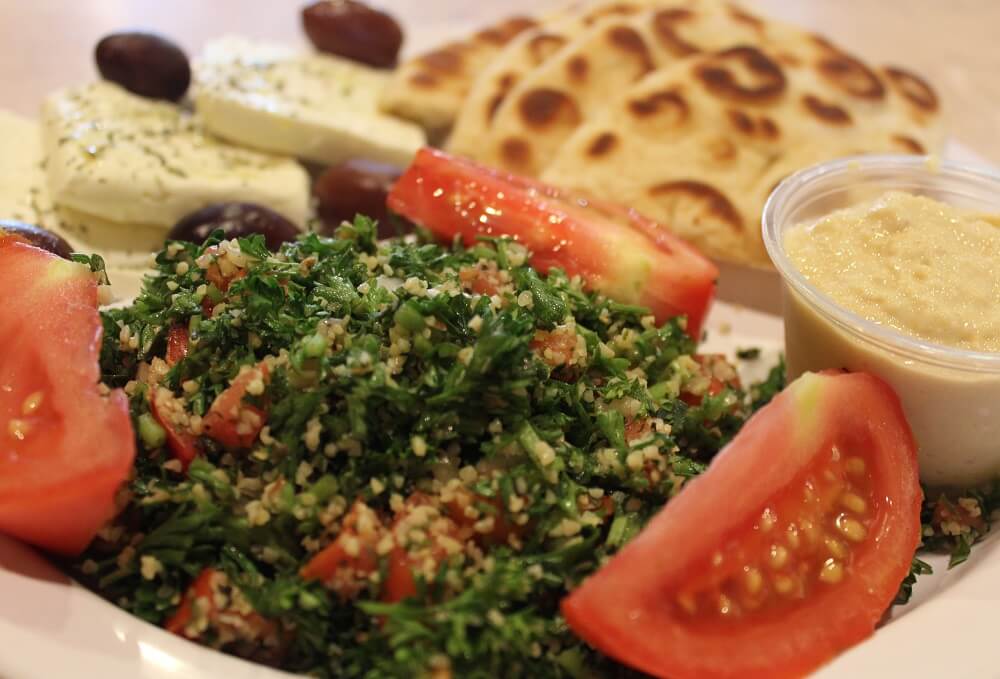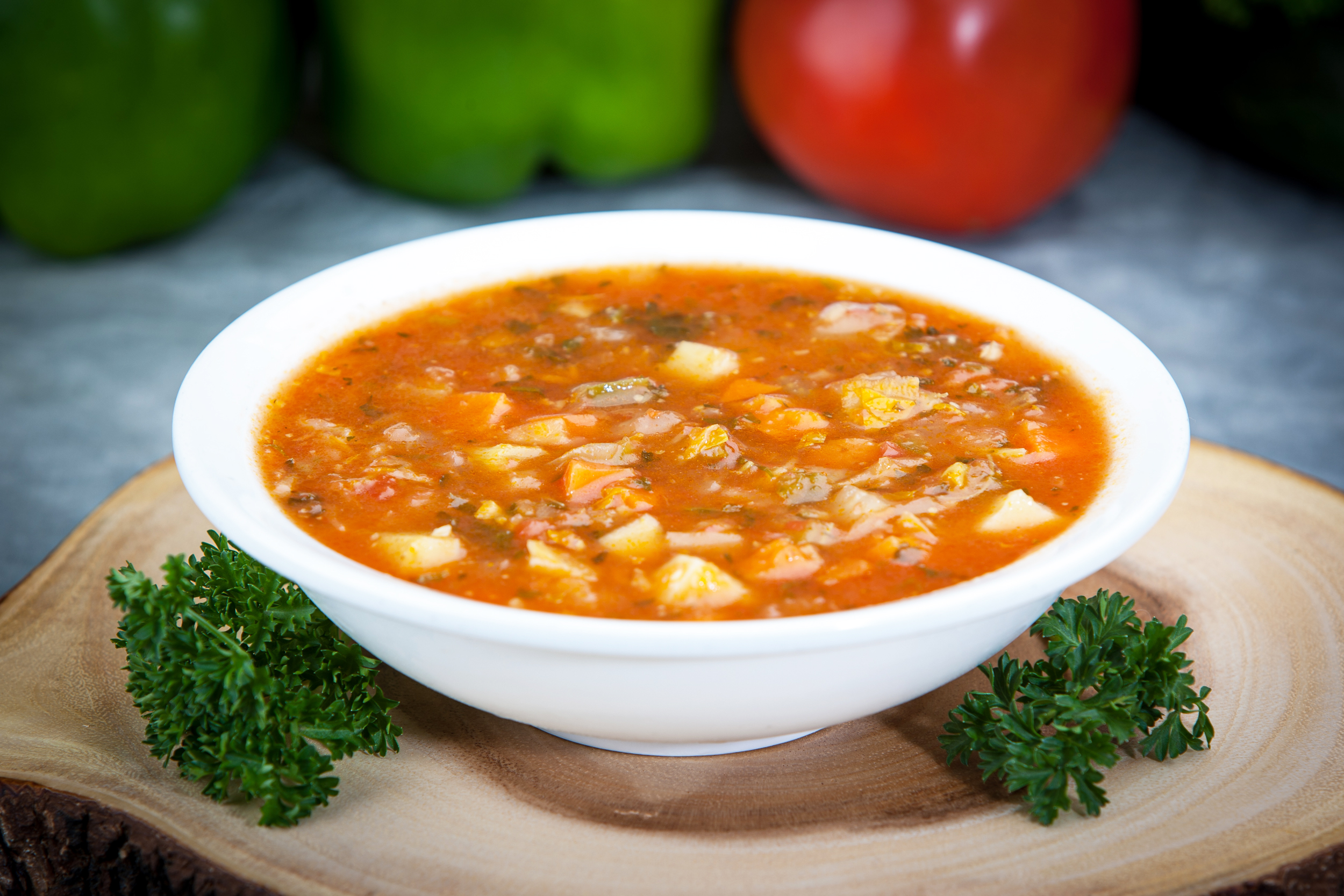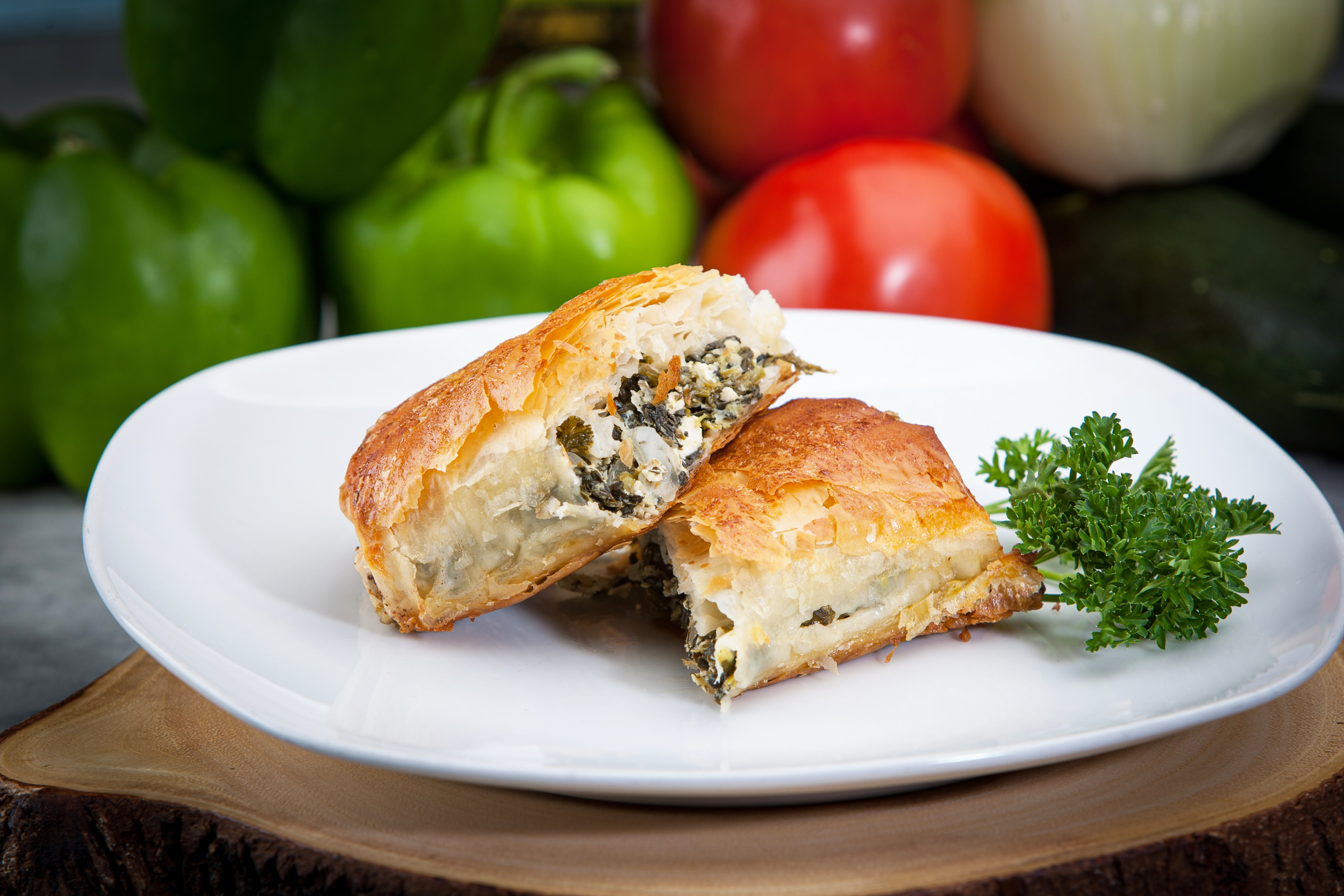 Chicken & Salads
CHICKEN PLATTERS

Served with two side dishes and pita or roll

QUARTER CHICKEN – Leg and Thigh

9.19

QUARTER CHICKEN – Breast and Wing

10.19

HALF CHICKEN

11.49

JUST CHICKEN

Served with pita or roll

QUARTER CHICKEN – Leg and Thigh

3.99

QUARTER CHICKEN – Breast and Wing

4.99

HALF CHICKEN

6.79

CHICKEN AND SALAD

Served with pita or roll

1/4 Quarter chicken served with:
 

TOSSED SALAD

8.99

MEDITERRANEAN SALAD

9.19

SMALL GREEK SALAD

9.19

WHITE MEAT – EXTRA

1.00

ADD ANY SIDE DISH – EXTRA

1.99

WHOLE ROASTED CHICKEN – "TO GO"

10.99

FAMILY MEAL – Serves 3-4

1 roasted chicken, 3 side dishes, 2 pitas or 4 rolls

26.99

KIDS MEAL

10 years and under, eat-in only

Quarter chicken (leg and thigh) with 1 side

5.29

3-SIDE PLATE

Choice of 3 side dishes and pita or dinner roll

7.79

SIDE DISHES

Prepared fresh daily

HOT…

Roasted potatoes, green beans, rice pilaf, zucchini cypriana, red beans

COLD…

Potato salad, pasta salad, coleslaw, Mediterranean salad
Pita Wraps & Greek Specialties
Served with one side add $1.99, two sides add $3.69
All pita wraps available gluten free on a bed of lettuce

GYRO ON PITA

Specially seasoned blend of beef and lamb topped with tzatziki sauce and Mediterranean salad and wrapped in a grilled pita

7.99

TAHINI GYRO

Specially seasoned blend of beef and lamb wrapped in a grilled pita with Tahini, lettuce, tomatoes, onions and Greek seasoning

7.99

CHICKEN GYRO

Our roasted chicken stripped from the bone and topped with homemade tzatziki sauce and Mediterranean salad and wrapped in a grilled pita

7.99

CHICKEN CYPRIANA

Our roasted chicken stripped from the bone and topped with a special homemade red vegetable sauce and wrapped in a grilled pita with melted provolone cheese

7.49

CHICKEN TABOULE WRAP

Our roasted chicken stripped from the bone and topped with hummus and taboule, wrapped in a grilled pita

7.99

BBQ CHICKEN ON PITA

Our roasted chicken stripped from the bone, topped with BBQ sauce and wrapped in a grilled pita with melted provolone cheese

7.49

ROASTED CHICKEN ON PITA

Our roasted chicken stripped from the bone, served with provolone cheese, lettuce and tomato in a grilled pita

7.99

ZESTY FETA WITH CHICKEN

Our chicken stripped from the bone and topped with zesty feta spread wrapped in a grilled pita

7.49

TURKEY MEDITERRANEAN

Sliced turkey served in grilled pita with melted provolone cheese and topped with Mediterranean salad

7.99

ROAST PORK

Pork marinated in olive oil, citrus juices, and Greek seasonings, slowly roasted in our ovens and wrapped in a grilled pita with melted provolone, lettuce and tomatoes

7.99

TAHINI PITA WRAP

Tahini, lettuce, tomatoes and Greek seasoning in a grilled pita

7.49

TABOULE WRAP

Taboule, lettuce, and hummus in a grilled pita

7.49

VEGETARIAN PITA

Melted provolone cheese, lettuce, Mediterranean salad and topped with tzatziki sauce in a grilled pita

7.49

SPINACH PIE (SPANOKOPITA)

Fillo pastry stuffed with spinach and feta cheese

4.99

MOUSAKA

A layered blend of ground beef, eggplant and potatoes, topped with creamy "Bechamel" sauce and baked in the oven

8.79
Sandwiches
Sandwiches served on white, rye or whole wheat bread with lettuce,
mayonnaise, pickle and a choice of potato salad, coleslaw or potato chips

All sandwiches available gluten free on a bed of lettuce

On pita, add…
1.00
Sandwiches with any other side, add…
.75

EGG SALAD

5.99

TUNA SALAD

6.29

CHICKEN SALAD

6.29

GRILLED CHEESE

5.79

HAM

6.59

HAM & CHEESE

6.59

SLICED TURKEY

6.59
Soup & Chili (Bowl)
Taboule • Hummus • Dolmades
HUMMUS PLATE

Hummus, tomatoes, calamata, olives, pita

7.99

TAHINI PLATE

Tahini, tomatoes, calamata, olives, pita

8.29

ETHNIC PLATE

Taboule, hummus, olives, tomatoes, feta, pita

9.39

DOLMADES PLATE

5 stuffed grape leaves, 2 side dishes and pita

9.39

VEGETARIAN PLATE

5 stuffed grape leaves, taboule, feta, olives, gyro sauce and pita

9.39

DOLMADES ONLY

5 stuffed grape leaves, gyro sauce and pita

4.69

TRIO SPREAD WITH GRILLED PITA

Hummus, gyro sauce, zesty feta and 3 grilled pita

6.99

GRILLED HALLOUMI

4.69

DOLMADES (Each)

.79

DOLMADES BY THE DOZEN

8.00

TABOULE (Half Pound)

4.39

HUMMUS (Half Pound)

5.29

TAHINI (Half Pound)

5.69

GYRO SAUCE (Half Pound)

5.29

ZESTY FETA SPREAD (Half Pound)

5.29
Special Salads
Made fresh daily. Salads served with crackers and your choice of dressings:
olive oil and vinegar, ranch, low-calorie Italian or honey mustard.

GREEK SALAD

9.69

SMALL GREEK SALAD

5.49

MEDITERRANEAN SALAD

5.29

CHICKEN CHEF'S SALAD

9.69

GYRO SALAD

Lettuce, onions, tomatoes and feta topped with gyro meat

9.69

SID'S SALAD

Lettuce, onions, tomatoes, feta and grilled chicken

9.69

TOSSED SALAD

3.79

3-IN-1 SALAD

Egg, tuna and chicken salad

9.29

STUFFED TOMATO

Choice of egg, tuna or chicken salad. Served with potato salad and coleslaw

9.29
Side Dishes
| | |
| --- | --- |
| ROASTED POTATOES, GREEN BEANS, RICE PILAF, COLESLAW, RED BEANS, POTATO SALAD, ZUCCHINI CYPRIANA, PASTA SALAD | 4.29 |
| FETA CHEESE | 2.99 |
| CALAMATA OLIVES | 1.89 |
| GREEK PEPPERS | 1.49 |
| GRILLED PITA | .99 |
| DINNER ROLLS | .99 |
| GYRO SAUCE | 1.59 |
| SMALL HUMMUS | 1.59 |
| SMALL TAHINI | 1.99 |
| ZESTY FETA SPREAD | 1.59 |
| GRILLED PITA WITH HUMMUS | 2.49 |
| GRILLED PITA WITH TAHINI | 2.69 |
Beverages
 
LARGE
REG.

SOFT DRINKS

Coke, Diet Coke, Root Beer, Sprite, Lemonade – FREE REFILLS

2.89
2.49

ICED TEA

Free Refills

2.59
2.29

COFFEE or TEA

Free Refills

 
2.19

MILK

 
1.99

CHOCOLATE MILK

 
1.99

BOTTLED WATER

 
1.99

ORANGE JUICE

 
2.29

MINERAL WATER

 
2.69
Desserts
| | | |
| --- | --- | --- |
| BAKLAVA |   | 2.89 |
| CINNAMON & SUGAR PITA |   | 2.49 |
| RICE PUDDING |   | 2.69 |
| PIES & CAKES |   | 4.19 – 4.89 |
Catering
Let Us Cater Your Next Party

Parties & Picnics • Office Luncheons • Grand Openings

We Deliver (Catering Only) • We Cater • Quality Food

5% Delivery Fee
(Minimum Delivery Fee $5.00)

Delivery for Catering Only

(Minimum $100.00 Order – Limited Area)

1/4 QUARTER CHICKEN PLATTER

Served with two side dishes and pita bread or roll. Half white and half dark. Minimum order of 10
$9.99 per person

ASSORTED SANDWICH TRAY

Chicken, tuna, ham, cheese and turkey. Serves 15-20
$65.00

RELISH TRAY – 16″

Broccoli, cauliflower, carrots, celery, olives and our homemade ranch dressing. Serves 15-20
$50.00

GREEK SALAD

Minimum order of 10
$3.19 per person

SPINACH PIE (Spanakapita)

Party size. Serves 20-24
$65.00 per tray

MOUSAKA

Serves 10-12

$65.00 per tray

ETHNIC PLATTER

Includes taboule, hummus, feta, kalamata olives, pita
Serves 25-30

$75.00

TOSSED SALAD

Minimum order of 15

1.99 per person

MEDITERRANEAN SALAD

Minimum order of 15

3.19 per person
 

SALADS BY THE POUND

CHICKEN SALAD – 1 lb.

8.49

CHICKEN SALAD – 1/2 lb.

4.79

TUNA SALAD – 1 lb.

8.49

TUNA SALAD – 1/2 lb.

4.79

EGG SALAD – 1 lb.

6.39

EGG SALAD – 1/2 lb.

3.99

POTATO SALAD, COLESLAW

5.19
 

DESSERTS

WHOLE PIES (10″)

Apple, chocolate, strawberry, coconut, key lime and many more. Serves 8-10

23.00

CAKES (10″)

Serves 8-10

28.00

BAKLAVA

30.00 per dozen

RICE PUDDING

Minimum order of 10

1.49 per person

SOFT DRINKS/ICED TEA

.99 per person

COMPLETE SET OF UTENSILS AND PLATES

.99 per person

Gluten Free

Vegetarian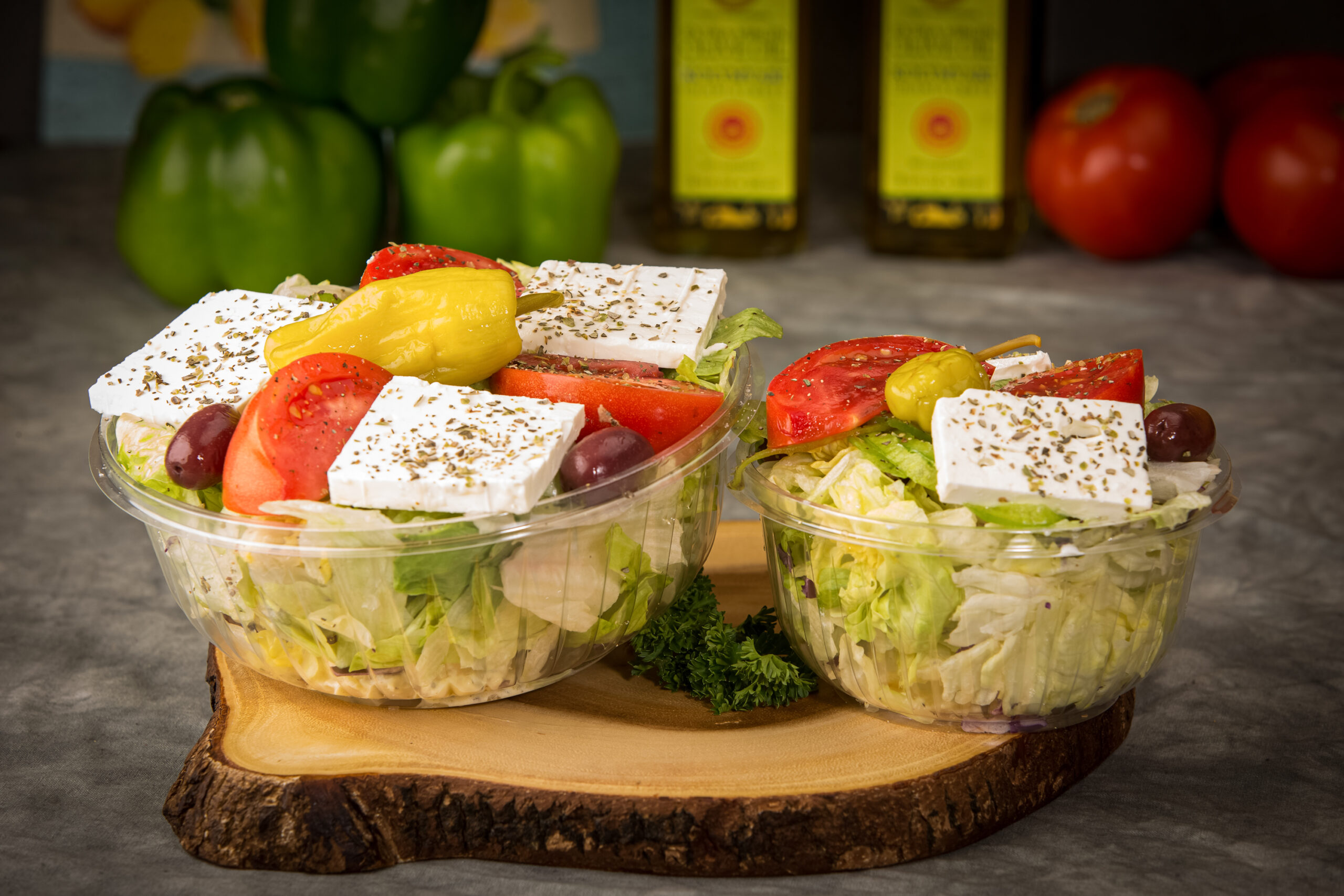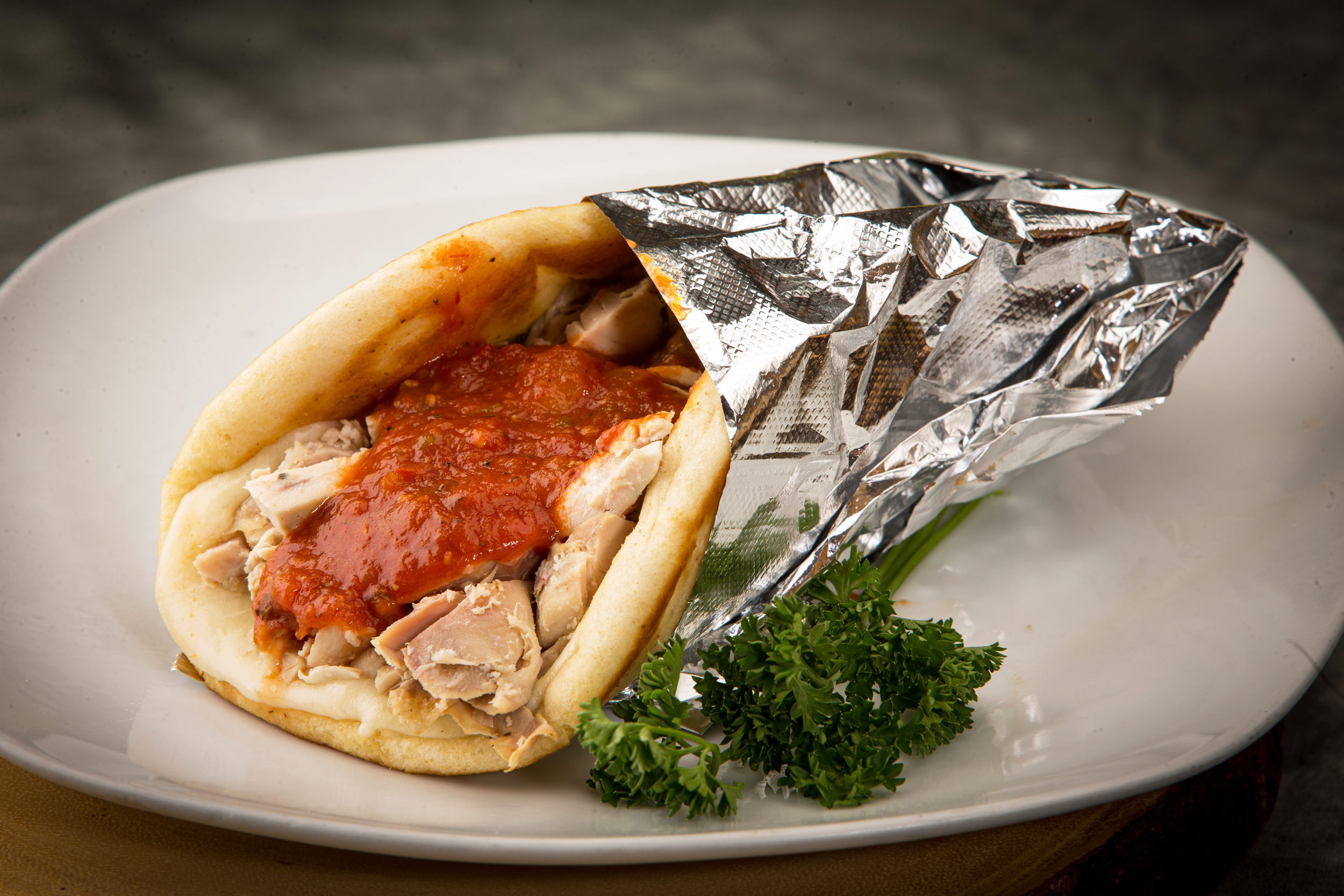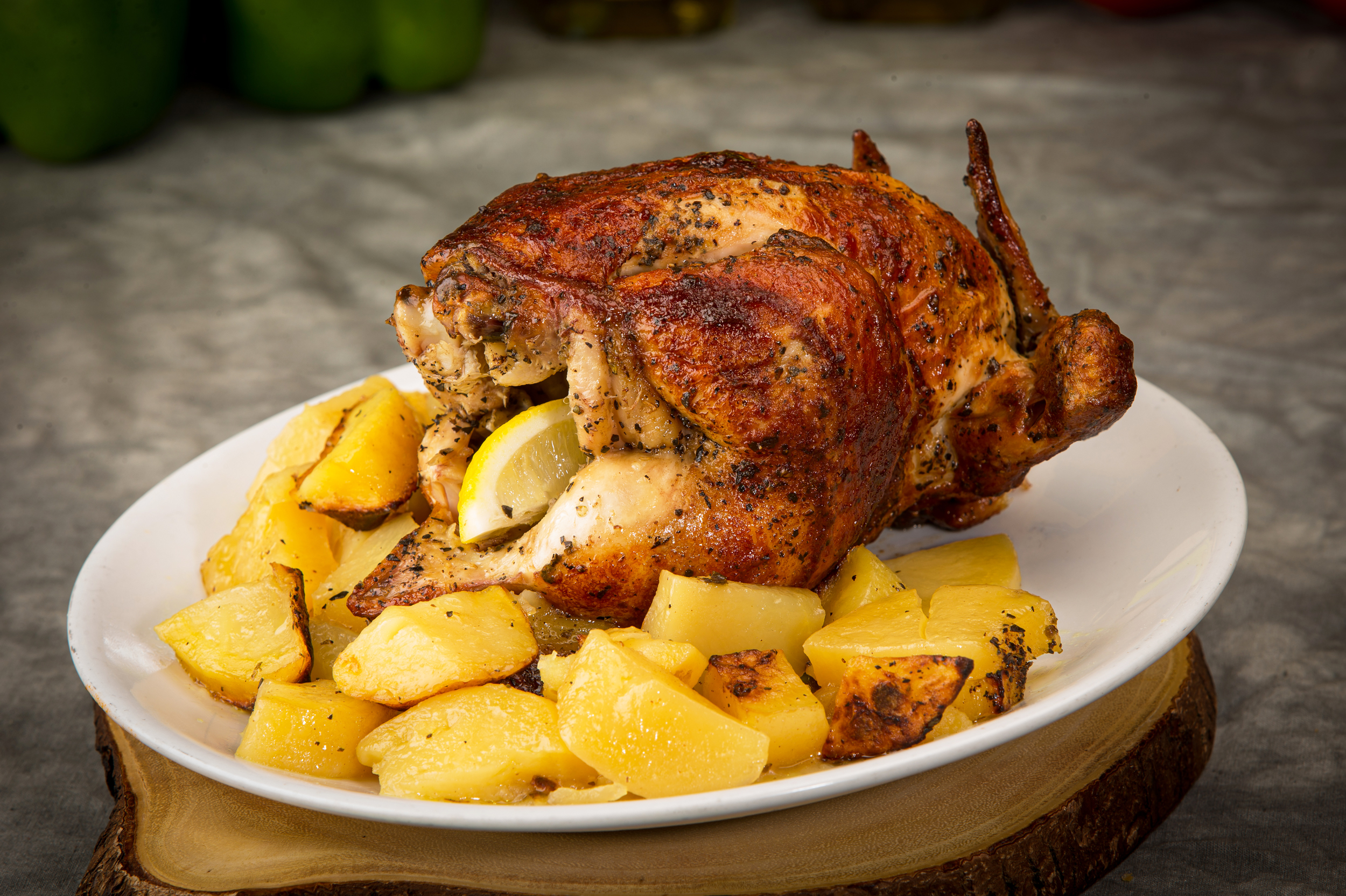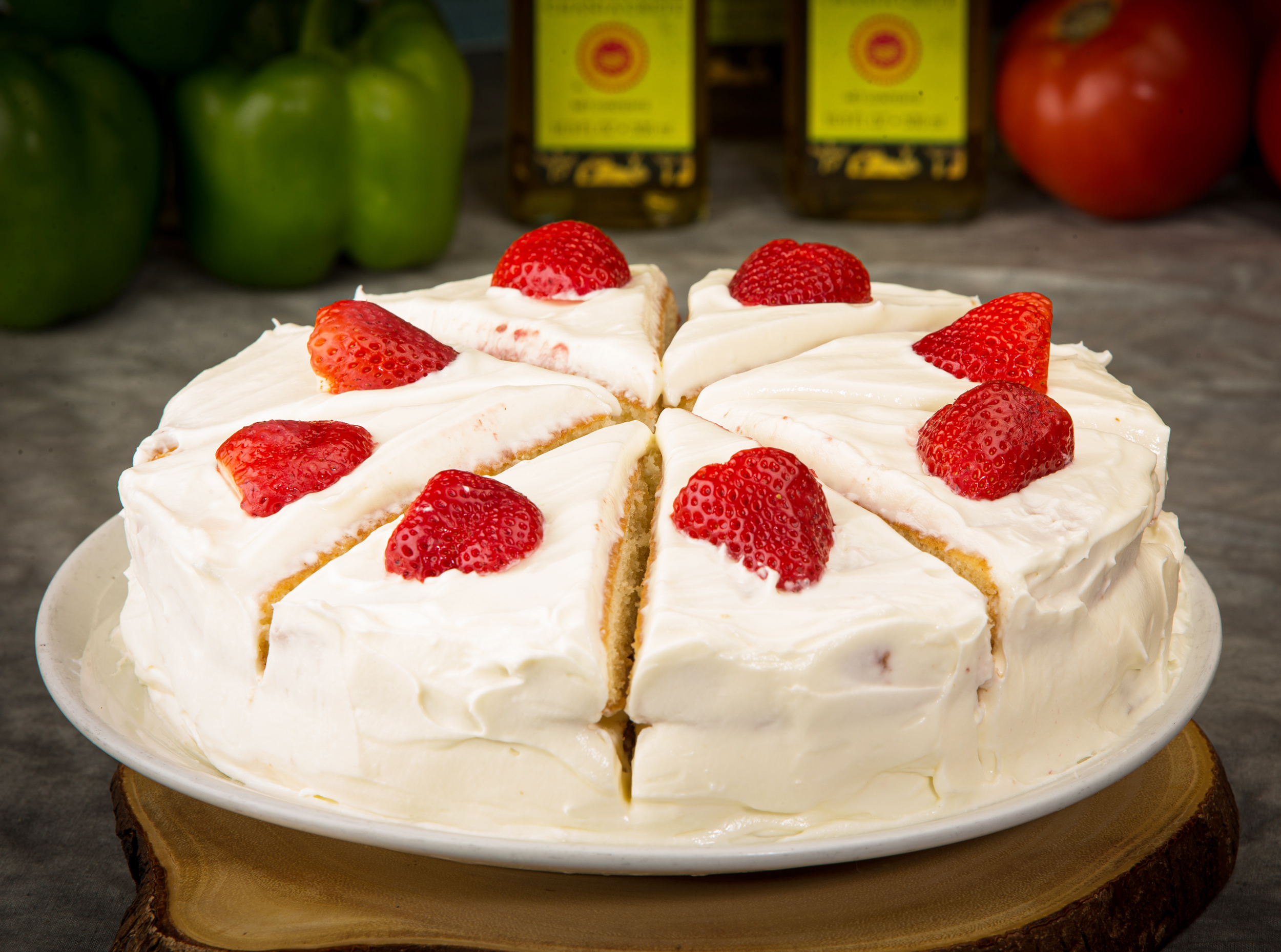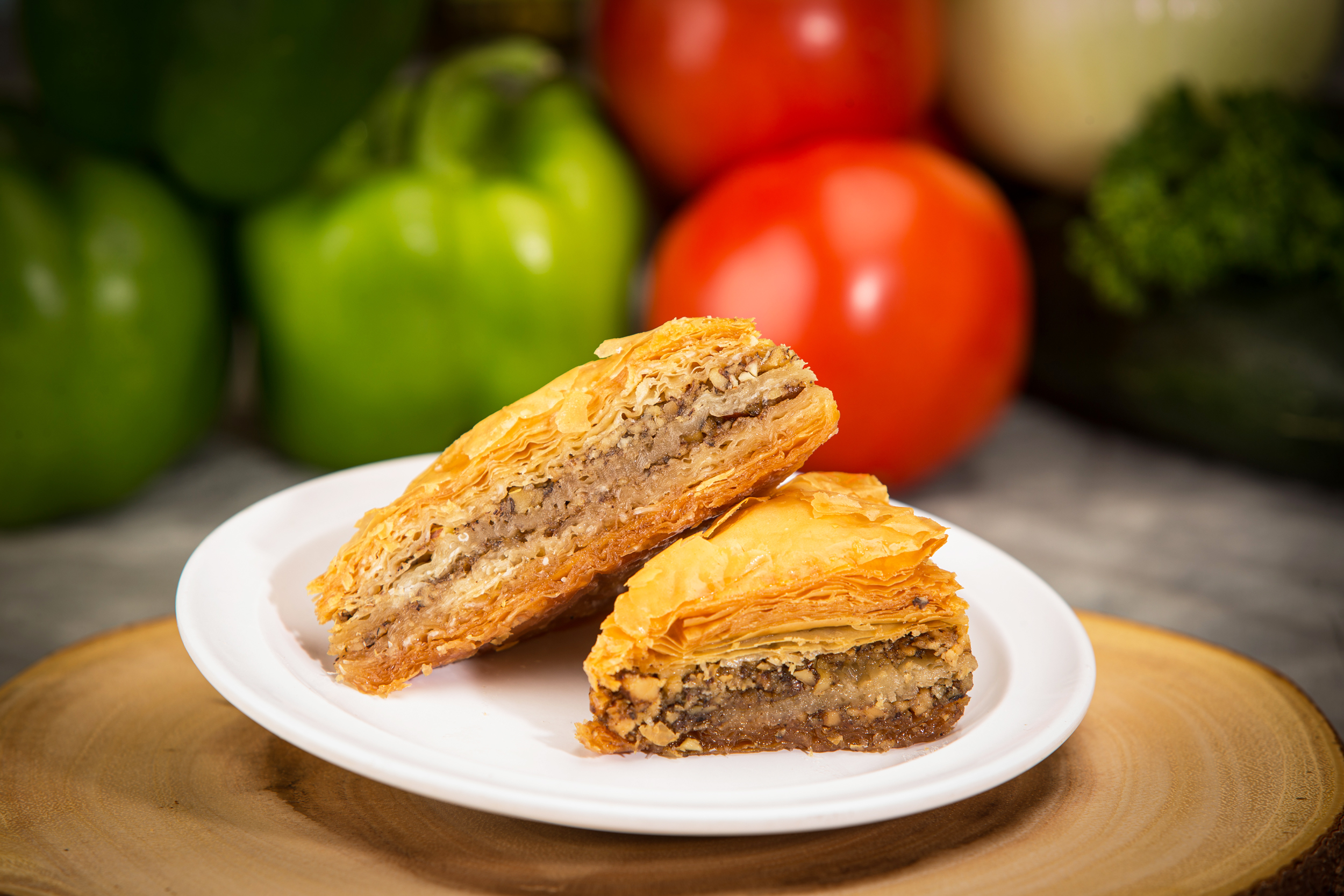 What Our Customers are Saying
"Try the chicken gyro!
I stopped by on a business trip and it was delicious. The prices were good, and the chicken makes your mouth water from the second you walk through the doors.
The inside is inviting and cozy, with plenty of seating. There are plenty of options, but I've only tried the gyro. It was delicious and filling!
If you're in the area, give it a try."

QuinnA87
"Excellent
We were looking for something other than a sandwich and fast food! This hit the spot! We order the family meal of a whole rotisserie chicken the cake with 3 sides and a 4 rolls. This was only $21. We got this to go and it was quick and more importantly delicious. I think we plan on a return visit to try other items on their extensive menu."

JaceVB
"Great food, great price and fabulous staff!"

Christopher H Morrison
"Great Gyros!
Just had a regular gyro! It was super tasteful, I loved it, also super quick and efficient! Will definitely be back to try the other food in the menu."

Anabellerojash
"SO WELL WORTH FINDING!
Delicious greek seasoned chicken. Tender. I had the zucchini squash and green beans. They tasted like real vegetables. The staff was friendly. It's not an atmosphere place, however your tummy and tastebuds will be happy. The food is simple."

amyg734
"Best food around! Love this place. Have been eating at Andreas's place for years and still keep coming back. Try the hummus… along with everything else!!"

Ben Becker